Just check out what you get as standard!
Our STANDARD benefits –


When you join one, you join them all!
Visit as many meetings or as many different groups as you like


You can send a SUB
If you can't make it to your HOME group, then you can send a SUB


Points to £s for introducing NEW members
If you introduce someone to our network, and they join as a member, we reward you with our unique points to £s reward structure which you can convert to cash! Not free extra days, not a nice shiny badge – Cash!


You can hold or attend FREE seminars
We have an agreement with most of our venues to have extra time after our meetings. without paying extra. If you are using seminars as part of your lead generation, this space and time could be offered to you!


Pitch Platform
When you are a member Have 10 minutes of the group's focused time – You can use this time anyway you like. You can let us know more about you, or promote your business! If we know more about your business, we can help you find more referrals


Exchange CONTRA Deals
Many of our members have the skills you are paying CASH for. We encourage everyone to Barter. This helps your cashflow, show off your skills and generate cash paying clients.


No compulsory attendance
It's your membership! Come and go as much as you can. If not, send a SUB to your home group.


No FORCED referrals
Networking is all about referrals, however we strongly encourage everyone to support each other. If you refer someone you know from Networking, they are lightly going to refer you.


Regular social events
Part of networking is about relationships. That being said, Networking is about your business. We organise social events to build better relationships.

FREE Networking advice and training
The better you are at Networking, the better your results and the more likely you are going to stay a member. We offer FREE Networking Works Workshops. To keep them free all we ask you to do is attend the meeting before or after the Networking Works workshops.
For more info, please click HERE

- Most Networking groups will offer some of the above, but not all.
SO WHAT? I hear you ask!
EXTRA MEMBERSHIP REWARDS
We are very proud to make your membership more rewarding!
All our Omni members a new set of exclusive membership rewards: (1) a welcome gift; (2) monthly perks; and (3) everyday savings. Taken together, they're designed to support both you and your business.
1:

YOUR WELCOME GIFT
On joining Omni, you can claim a 7-day apartment holiday*.
(And yes, this same gift will go out to all of you who are already members.)


Choose between resorts in Costa De Sol and Tenerife


(all of them highly recommended on Trip Advisor)


You can increase the holiday duration and/or the number of people, and also
move the holiday into peak season.


Rest assured - there are no sales presentations.


You are free to buy and select your own flights and transfers.


To get any of our EXTRA benefits

2:

YOUR MONTHLY PERKS
Each month you can claim a gift voucher.
(This is not a partial discount, but a voucher for the full value of the item*.)
You can use any gift as an incentive or promotion item to grow your business.
We're keen to ensure a wide range of gifts, and expect these to include:
A family portrait




Paintball day for 2


8 free craft beers worth £24


A pamper treat or salon cut & finish


£25 Activity voucher


More gifts throughout the year


To get any of our EXTRA benefits

3:

YOUR EVERYDAY SAVINGS
Get up to 95% off the things you need - and the things you
enjoy - when you register your Everyday Savings card.
For example:
LEISURE BREAKS.
Such as: Theme Parks including Alton Towers, Chessington W.O.A, Legoland, Sea
Life and more | Hotels, airport lounges and travel

|

Holidays with TUI, Airtours
and more | Activity days to enjoy with the family.
DAY-TO-DAY EXPENSES.
Such as: Shopping at your favourite stores including: Argos, Currys, Debenhams,
Iceland, M&S, Morrisons, Sainsbury's and Tesco throughout the year.

|

Appliances
from Hotpoint, Indesit and Whirlpool | Cars, servicing and MOT's.
HEALTH & WELL-BEING.
Such as: 10-20% off a variety of gyms and health clubs - and not just the
expensive ones!
...AND THESE EXCLUSIVE NEW REWARDS ARE NOT ALL YOU GET.
If you're an existing Omni member, you'll know about the benefits we've offered
you from the start. And if you've yet to join us, and are curious to learn more,
please read on!
To get any of our EXTRA benefits

4:

FUEL CARDS
Save on Fuel Cards across the country!

Our fuel card offers guaranteed discounts on supreme
diesel, supreme unleaded,
standard diesel and standard
unleaded at all Esso, Shell and Avia petrol stations

in participating countries.

You simply use the card at the pump, and you get charged LESS at a discount
later!
If you want further rewards to your membership then take a look at our Legends Membership. Click HERE
Want more?
Have you thought about out Legends Membership?
CLICK HERE FOR MORE INFO: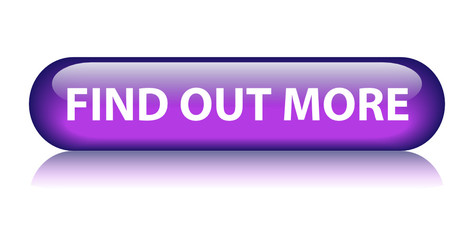 And if you want to join our team OR Set a group up of your own!
GET PAID CASH TO NETWORK!
WE ARE THE ONLY NETWORKING EVENT TO OFFER CASH PAYMENTS TO JOIN OUR TEAMS